Being able to work securely from anywhere is necessary for a good employee experience. Microsoft Workplace solutions have practically become a synonym for modern work.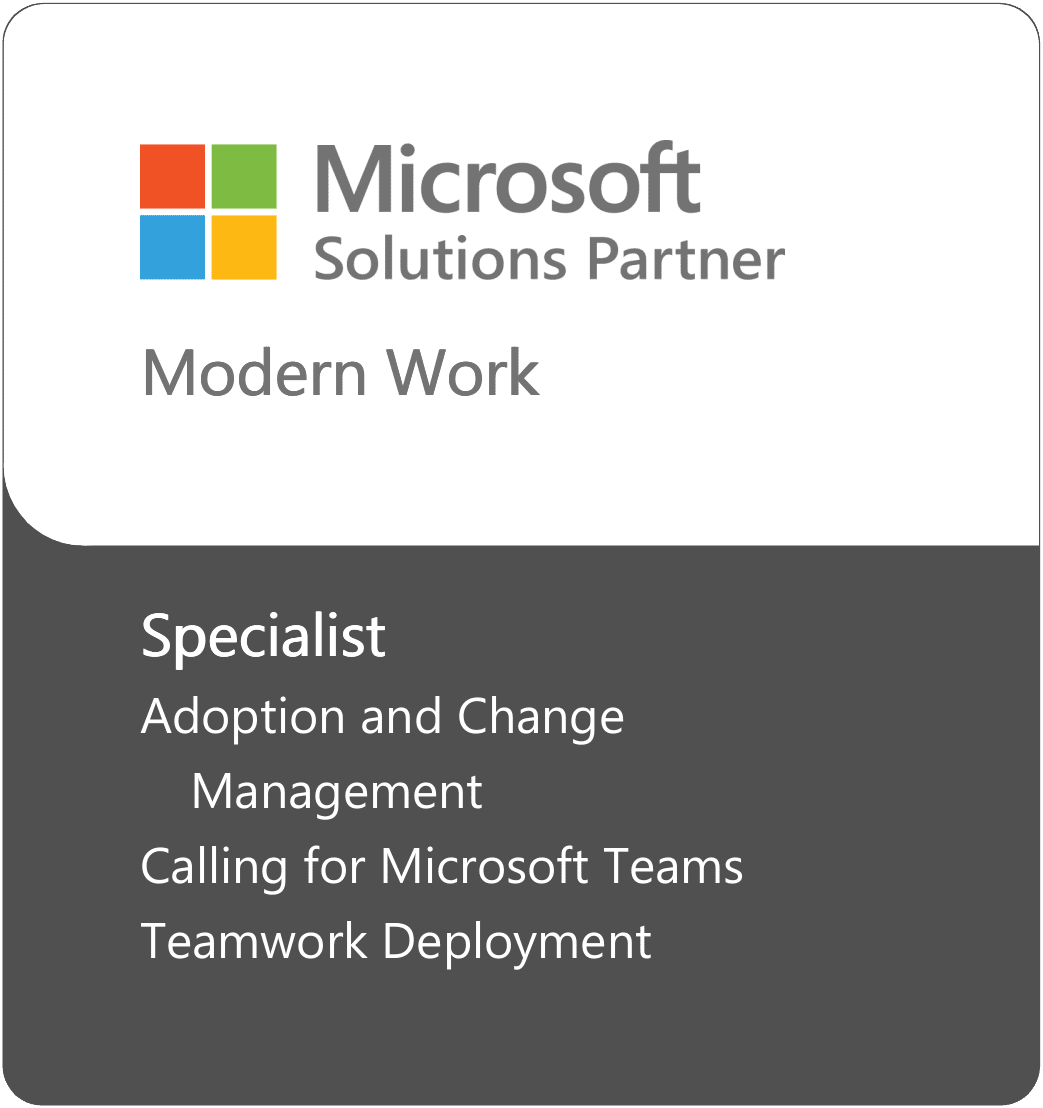 Microsoft 365 – synonym for modern work
Rethink digital work and equipment
To us, modern work means digital transformation. Technology provides the foundation for a complete change in our way of working. Therefore, the focus of this change is on the individual. Only when administrators and employees understand the benefits of new technologies for their work can they use them to their advantage.
This means that Skaylink always looks at modern work comprehensively. Our Microsoft-certified technology experts develop tailored concepts together with our Prosci-certified experts for change and adoption.  We have specializations in the following areas: Implementation and change management, use of teamwork, threat protection, ID and access management, phone system via Microsoft Teams.
Benefit from the experience and best practices gained from more than 25 years in the Microsoft environment and on thousands of projects. As a cloud partner since day one and a member of the Microsoft Council, we will share our cutting-edge knowledge on the latest developments with you.
Take advantage of free FastTrack services and build on our Microsoft 365 consulting for your successful journey to the cloud.
Excellent collaboration strengthens the employee experience and the business. We identify your most important use cases for internal and cross-company collaboration.
Regardless of the platform, we will bring your users, data and processes successfully to Microsoft Cloud. Benefit from our best practices derived from countless projects.
Our service & support for remote teams
We take over the first and second-level support for you and support you in ongoing operations so that you can concentrate on your core business.
Together with your employees, we make modern work effective for business and ensure that digital work becomes an ongoing success in your company.
Modern workspace management services
We provide tools and processes for continuous improvement of the end user experience. This increases the lasting satisfaction of employees.
We create the technical conditions for Teams Calling & Live Events and initiate the transfer of know-how so that your employees can use Teams to its full potential.
We offer you various workshops on the topic of modern work and Microsoft Viva – send us your inquiry now with no commitment!
Let's start the future together
Are you unsure where the digital journey should take you? Our experts will be happy to answer your questions without obligation!
Just fill out the form to the right and we will be in touch with you shortly.