Hosting & Managed Services for digital business models
Our Managed AWS Hosting connects AWS Managed Services and AWS infrastructure through intelligent platform technologies. This means you will receive a "out-of-the-box" hosting solution that is operated by Skaylink.
This allows you to focus on your business while we take care of the operation and optimization of your business-critical web application, SaaS solution or online stores in the AWS Cloud.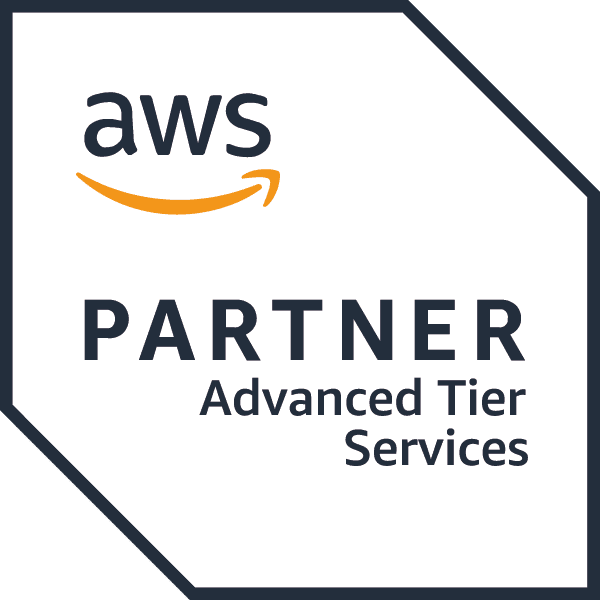 Managed Services are calculated based on components, not based on instances or the amount of the AWS costs. We calculate professional services by the hour.
The costs for the AWS infrastructure are calculated based on usage (pay-as-you-go). We are happy to provide estimates for you in advance to give you planning certainty.
The project part includes consulting, design, implementation, configurations, testing, migration and go-live. This is calculated based on a prior estimate.
We can build your cloud environment quickly and easily thanks to our platform's modular system. The costs are calculated based on components.

"Together with Skaylink, we were able to realize the migration of our online store to a scalable solution and are more than satisfied with the result. Not only in the preparation phase, but also on the day of migration, Skaylink was able to impress us with its expertise, speed and flexibility. We are confident that fashionette has found a long-term partner for operating the store in the future."
Features
Cloud environment updates

Multifactor authentication (MFA)
Standard
Cloud environment updates

Multifactor authentication (MFA)
Optional
Cloud environment updates

Multifactor authentication (MFA)
Insight into our monitoring solution
On the dashboard, you will get an overview of all AWS infrastructure components. From CDN, Load Balancer and instances ...
... to databases, containers and much more.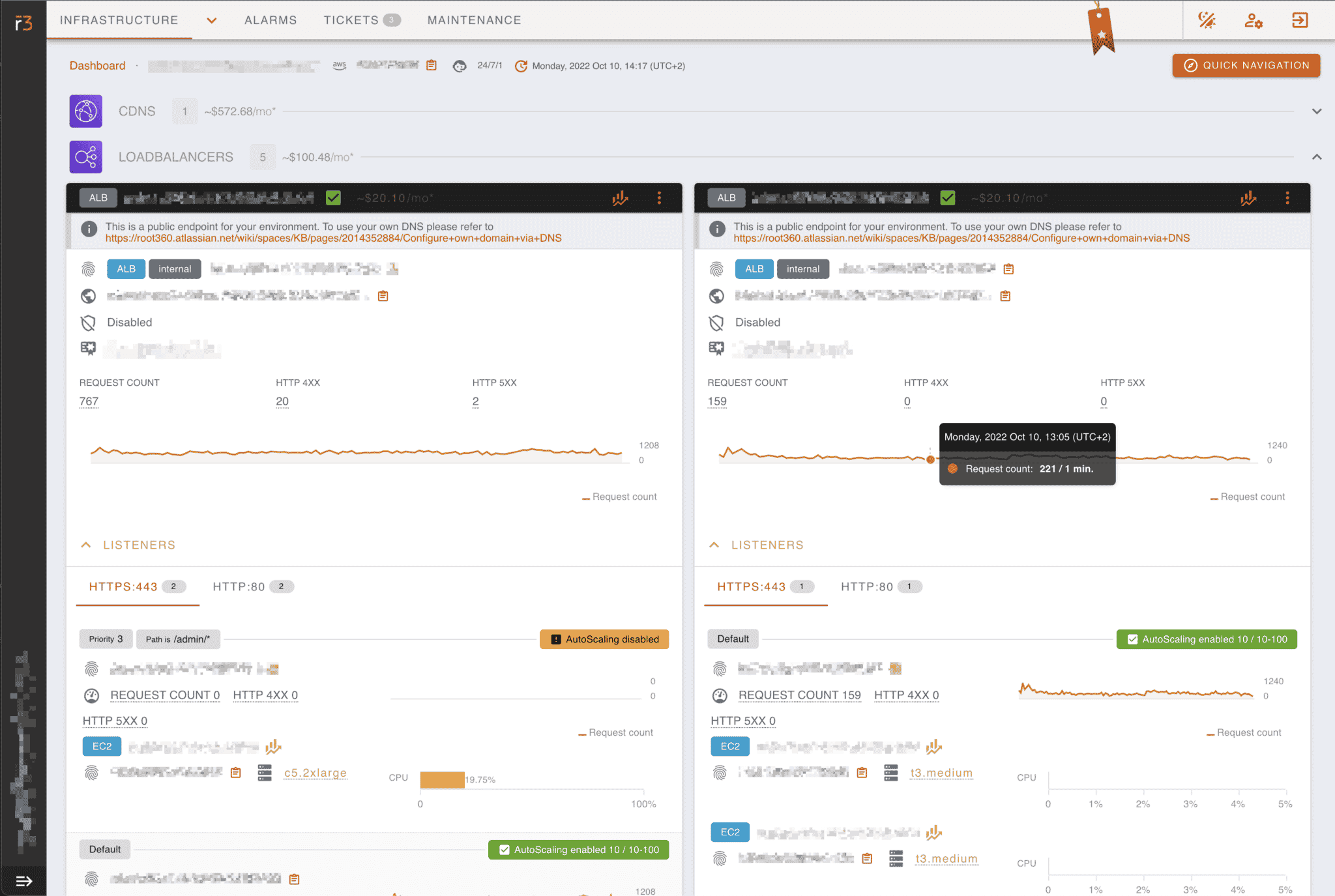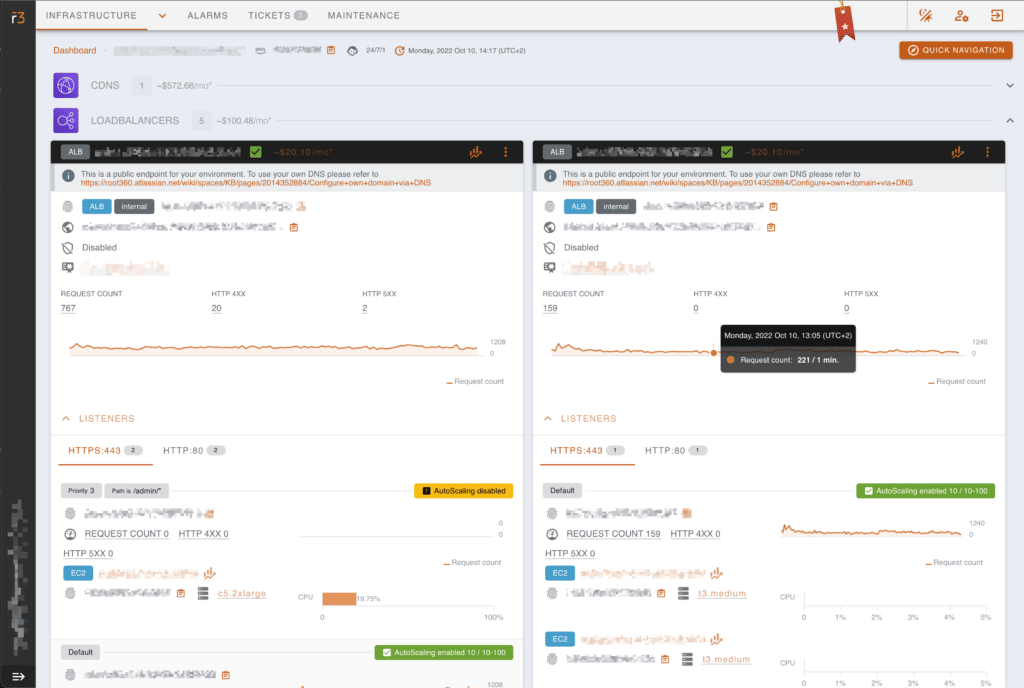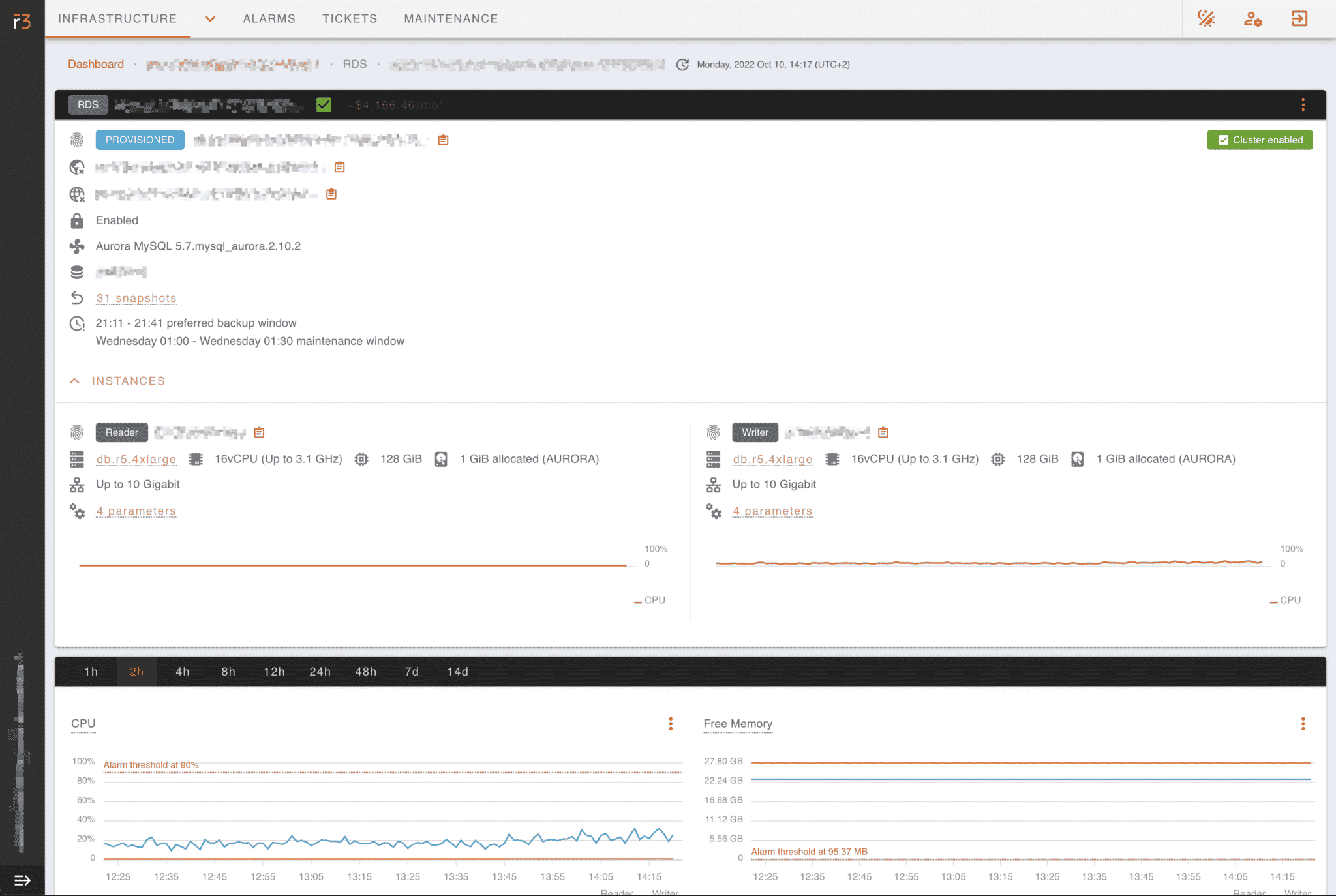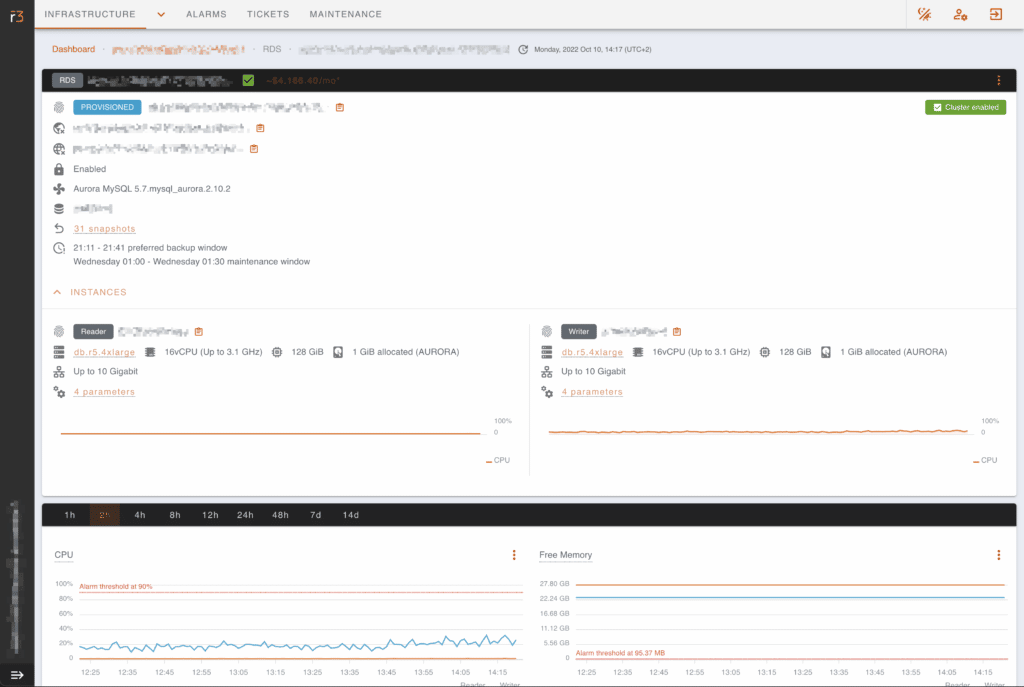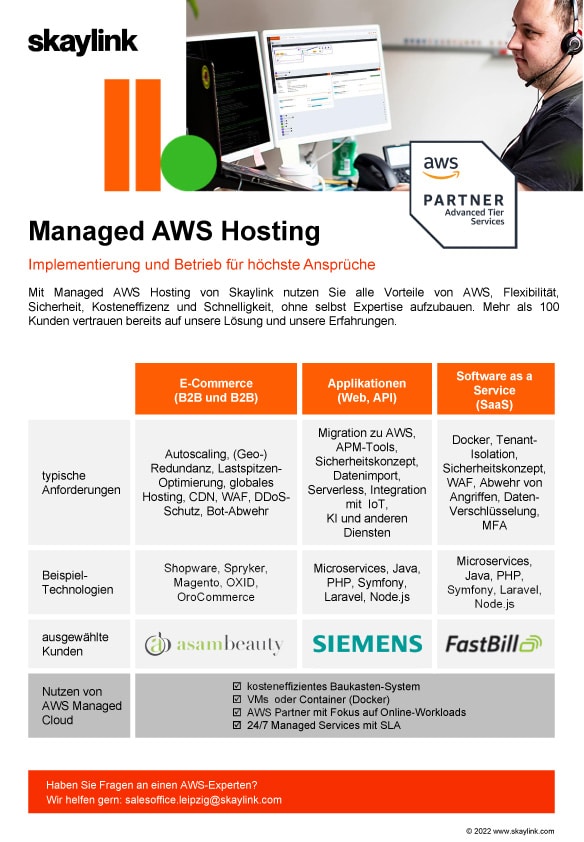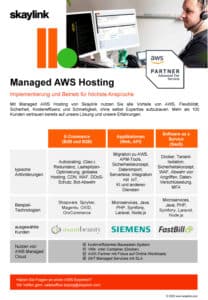 We have once again summarized all the information and benefits involving our Managed AWS Hosting offer for you in a PDF document.
Let's start the future together
Are you unsure where the digital journey should take you? Our experts will be happy to answer your questions without obligation!
Just fill out the form to the right and we will be in touch with you shortly.