How are you transforming the way your colleagues work together? Flexible collaboration solutions are needed to meet constantly changing requirements. The technology for the digital workplace is just the basis. It enables smooth hybrid collaboration.
Processes and ways of working also have to be reconsidered. The way in which specific information is communicated and where it is communicated has a significant influence on the employee experience. Clearly defined communication channels and an enterprise social network contribute significantly to transparency.
Contact us – we will be happy to help you develop productive, secure and flexible digital work solutions that drive your business forward.
The success of your digital work project has top priority for us at all times: Manufacturer-agnostic and tailored to your requirements, our certified experts support your transformation process: including strategy advice, migration projects, managed services, operational support and organization and the complete cloud journey.
Selected Success Stories (Excerpt)
Selected Offers from the Skaylink Portfolio
Skaylink Consulting Services
Our cloud experts offer you the complete portfolio for digital work from a single source.
How can we help you? Contact us.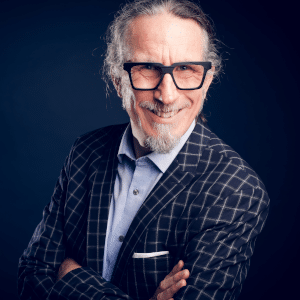 Folkert Jung
Principal Consultant 
"We measure our success by the success of our customers."
Why should Skaylink be your partner for digital work?
More than 25 years of experience in the successful implementation of digital work projects

Customers of all sizes and from almost all industries – with focuses in the areas of automotive, finance and insurance, healthcare, industry, logistics, retail and commerce, travel and hospitality

Outstanding partnerships with Microsoft

Certified experts
Clear and transparent process models (ITIL, SOF etc.)
Haben Sie Fragen an unsere Expert*innen?
Unsicher, wohin die digitale Reise bei Ihnen führen soll?
Einfach das nebenstehende Formular ausfüllen und wir melden uns umgehend bei Ihnen.