As a partner with AWS Migration Competency, we have extensive experience in helping companies successfully transition to AWS in all phases of complex migration projects, including as-is analysis, planning, migration, and future operations.
Your migration to the cloud
Thanks to digitalization, the business world is in a constant state of flux. For many companies, a cloud migration within their existing IT infrastructure is essential. Apart from quick wins, which can be realized for example through less downtime, sustainable effects such as long-term cost savings can also be achieved by migrating to the cloud.
Benefits of migrating to AWS
By migrating to the cloud, customers on average achieve 30 to 50% cost savings. This frees up resources so that you can concentrate on what really makes your company stand out.
 "Innovation" and "digital transformation" are the key vocabulary words of the 21st century in the business world. We will support you in managing these enormous tasks. If, for example, you would like to migrate your local data center to the AWS Cloud, you can use over 200 fully equipped services to speed up innovation and digital transformation in your company.
Customers that switch from on-premises to AWS achieve 7x fewer hours of downtime on average. By migrating to AWS, you will receive a secure and proven migration approach that results in a more stable IT model, limits the risk of a project error and allows for a better customer experience.
The AWS Migration Acceleration Program
AWS has launched the Migration Acceleration Program (MAP) for migrating workloads such as databases. The program offers professional guidance through recognized AWS migration partners like Skaylink.
Phases of the AWS Migration Acceleration Program
Step 1 (Assess Phase)
Assess your readiness
Conducting an evaluation of your migration readiness to identify and evaluate strengths, improvement opportunities and business advantages.
Step 2 (Mobilize Phase)
Mobilize your resources
Creating a migration plan and a detailed business scenario. Then, gaining experience by migrating pilot workloads.
Step 3 (Migration Phase)
Migrate and modernize your workloads
Implementing the comprehensive migration plan developed during the mobilization phase with help from Skaylink.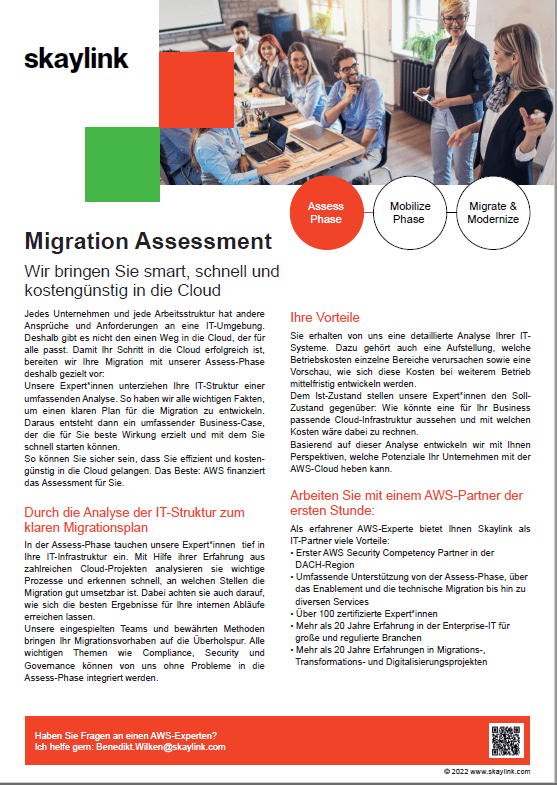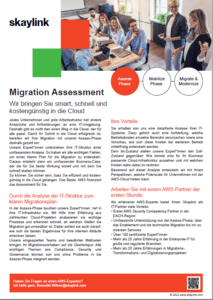 Principles for a Successful Migration
You can download the compact prepared information on cloud migration as a PDF here.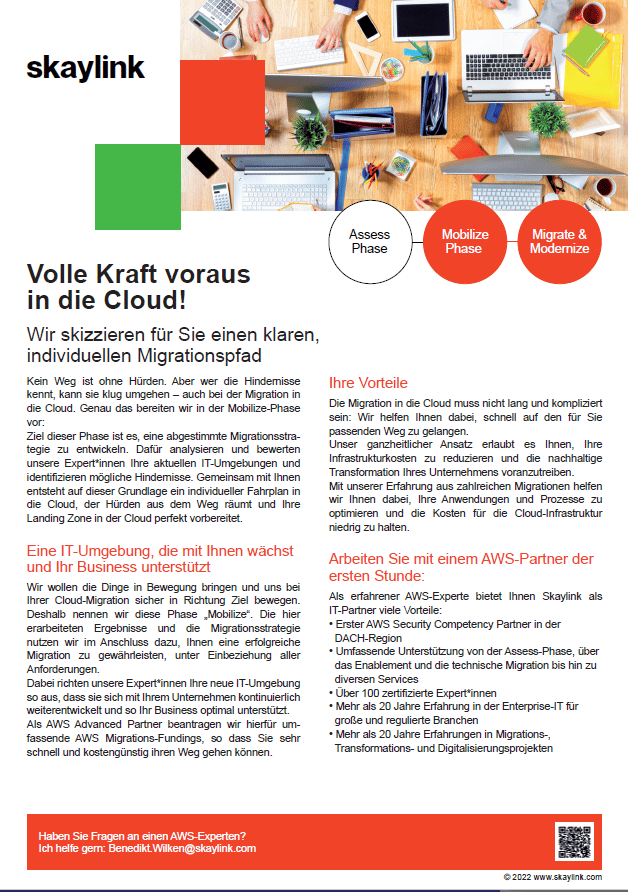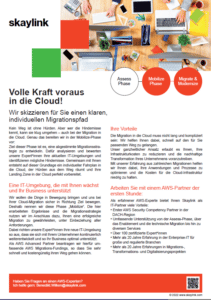 Your Clear, Customized Migration Path
You can download compact information for your migration strategy as a PDF here.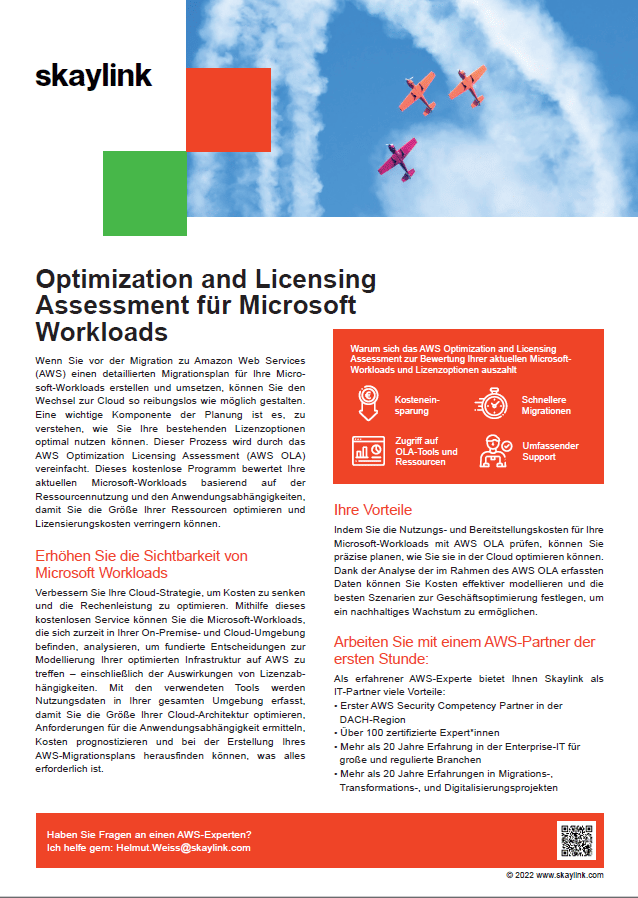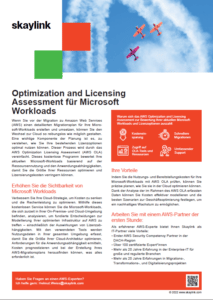 Optimization and Licensing Assessment for Microsoft Workloads (AWS OLA)
You can download information on how to check the usage and provision costs for your Microsoft workloads as a PDF here.  
This might also interest you
Do you have questions for our experts?
Are you unsure where your digital journey should take you?
Just fill out the form to the right and we will be in touch with you shortly.