In our data center we offer you flexible solutions with minimum downtime and high efficiency – for colocation, housing, disaster recovery site, hosting or as part of your multi-cloud strategy.
In our data center, more than
2,500 virtual machines are hosted on
our shared platforms and on dedicated platforms.
In our data center in Essen (Germany)
we offer a flexible area of more than 1,000 m² for your IT, where you can
benefit from our managed services.
Our data center is operated 24/7. For selected services, a service desk is available during office hours, which is backed up with a 24/7 on-call service.
Completely self-managed data center in Essen (Germany) and three partner data centers in Vilnius (Lithuania, 2 x) and Oberhausen (Germany). In Germany, we offer our customers geo-redundant failover.
All information at a glance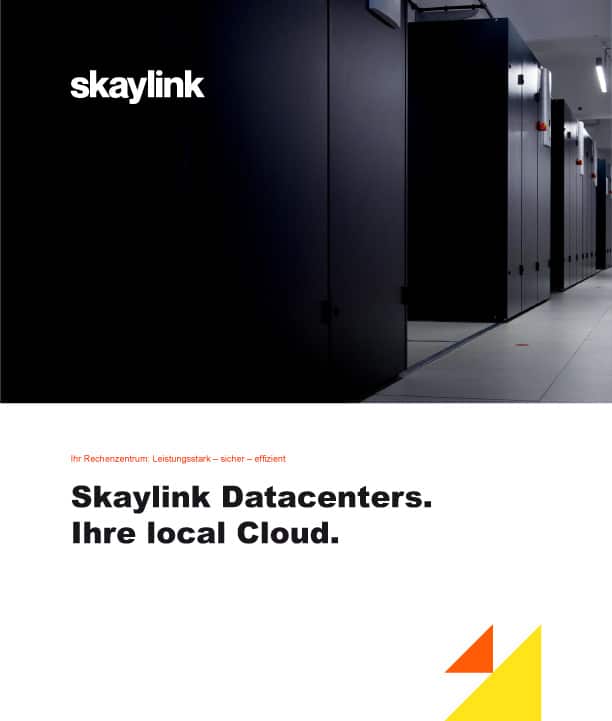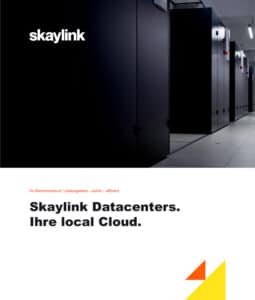 We've summarized all the facts about our data centers for you in our white paper.
What does Skaylink offer?
More than 20 years of experience
Customers of all sizes and from almost all industries – with focuses in the areas of automotive, finance and insurance, healthcare, industry, logistics, retail and commerce, travel and hospitality
Certified experts: AWS, Microsoft
Let's start the future together
Are you unsure where the digital journey should take you? Our experts will be happy to answer your questions without obligation!
Just fill out the form to the right and we will be in touch with you shortly.