We will accompany you on your cloud journey
These days, cloud computing is already established as mainstream. Almost every company already uses (at least some) cloud services or plans to do this. Accordingly, at Skaylink, it is important to us to pick up our customers where they stand. If you already use cloud services, you will have specific demands, which we would be happy to assist you with – our portfolio is correspondingly broad-based.
However, in many cases, we discover that cloud activities are not coordinated throughout the company, but have been created on the initiative of specialist departments and now have to be embedded in the complete IT. At this point it is useful to have or to develop a clear cloud strategy. Skaylink has many years of experience in analyzing existing cloud capabilities and initiatives and developing a specific cloud strategy for the company – we will gladly help you implement that strategy.
Do you already use cloud solutions?
We would be happy to support you on your cloud journey; with a review of your current infrastructure, in ongoing operation with our managed services or in an individual project.
Is the cloud a new area for you?
We help you start using the (public) cloud and can design a customized cloud strategy for your business if needed.
Support in current cloud projects
Are you looking for specific support for your current cloud activities? As a partner of Microsoft and Amazon Web Services (AWS), we can offer you various sponsored services, such as our AWS Well-Architected Review. However, we also contribute our expertise according to individual needs – with individual cloud architects or complete DevOps teams as well as our professional services.
Excerpt from our services
Your individual start in the cloud
We'll lead your teams into the cloud – and we'll pick you up precisely where you are at the moment. In a facilitated "Cloud Baselining Workshop", we deal with everything that is relevant to put your cloud vision on a sound footing: security, compliance, technology and operational aspects to develop a common vision with your teams. "Your cloud journey starts here" – that's our claim for our customers. With the Skaylink Cloud Journey, we have developed a model to pick up and develop customers according to the maturity of their individual cloud journey.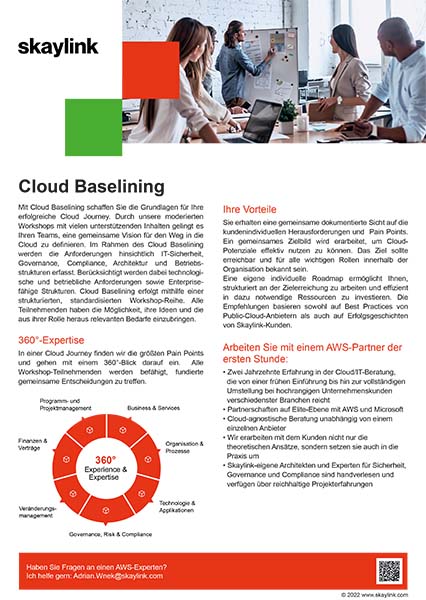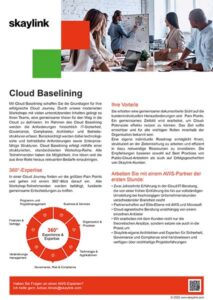 Migration Readiness Assessment (MRA)
Our experts carry out a detailed analysis of your IT structure. This gives us all the important facts we need to develop a clear plan for the migration. From this we create a comprehensive business case to achieve the best effect for you and with which you can start quickly.
Optimization and Licensing Assessment (OLA)
This free program assesses your current Microsoft workloads based on resource usage and application dependencies. You can optimize the size of your resources and reduce license costs.
This workshop helps you develop an Azure environment based on Microsoft best practices.
Modern Work – Microsoft 365
Being able to work from anywhere in the world is a requirement for a good employee experience. Microsoft workplace solutions have more or less become a synonym for modern work.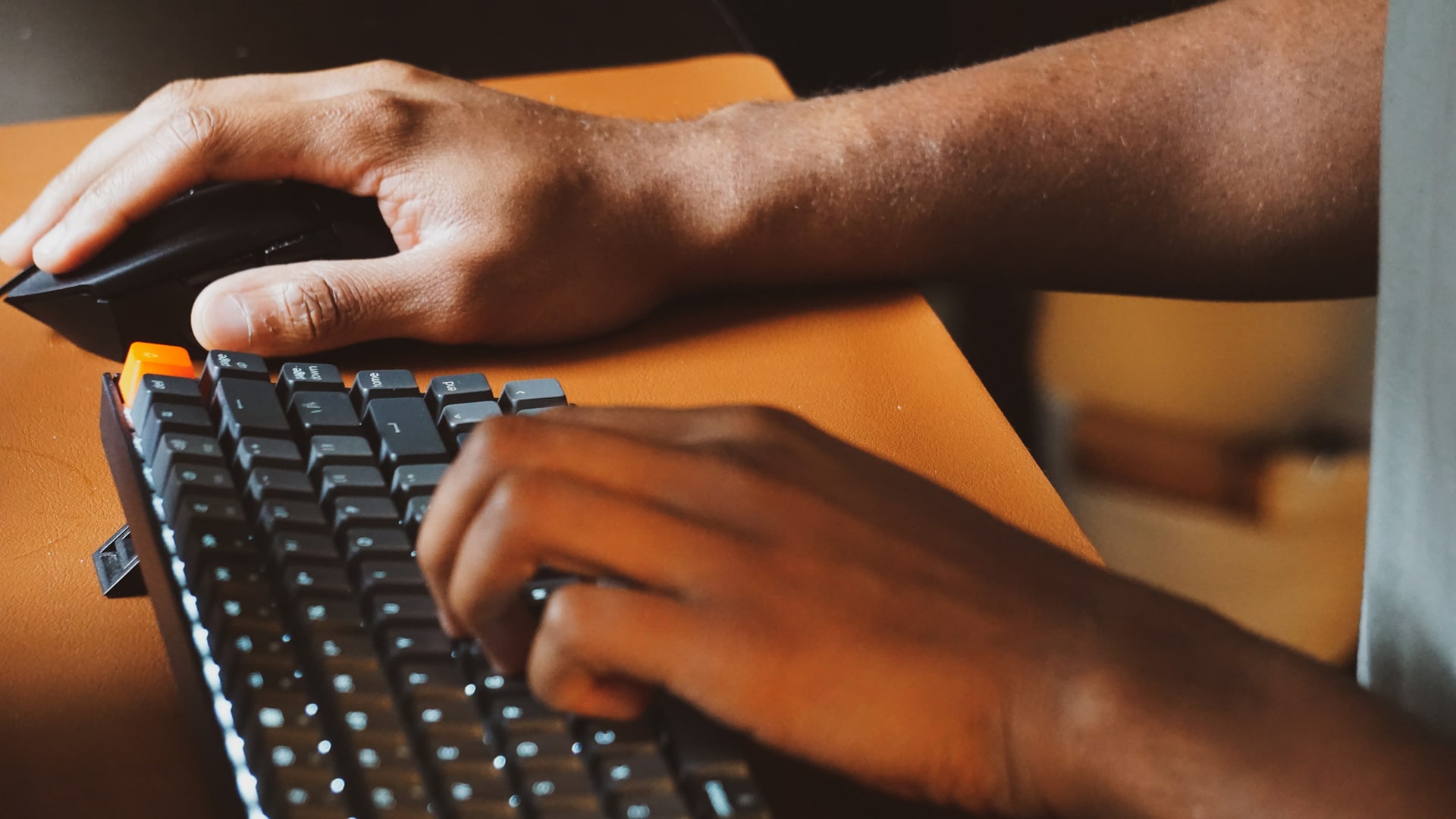 Also Convincing in Data Protection – The AWS Cloud 
Customer example of our cloud data protection workshop in which we answer …
Let's start the future together
Are you unsure where the digital journey should take you? Our experts will be happy to answer your questions without obligation!
Just fill out the form to the right and we will be in touch with you shortly.